Brunello Cucinelli, Kiton, Loro Piana, and Zegna have released their autumnal collections in soft colours, luxury fabrics, and inconspicuous details for conspicuous consumption. Price tags are not included for the one-percenters, but they are concerned about the material. What they wear, what it's made of, and from where it came is far more pertinent than the numbers at the cash register. Here's a closer look at the collections and our picks.
Kiton
When the latest release from Kiton came up on screen, the first line announced "unveil subtle grandeur" for its autumn-winter 2023 collection. Known for the craftsmanship and timeless quality, the colour prism bends at subtle shades; browns, beiges, light lavender, and warm neutrals. The herringbone pattern, the striped pants, a modern take on a classic silhouette with a beige coat under a jet-black overcoat—everything unfolds like the reels of a sepia-tone, sophisticated 1970s flick. What would Robert Redford wear had The Great Gatsby been shot in the autumn of 2023, instead of 1974? He'd be dressed and draped in Kiton.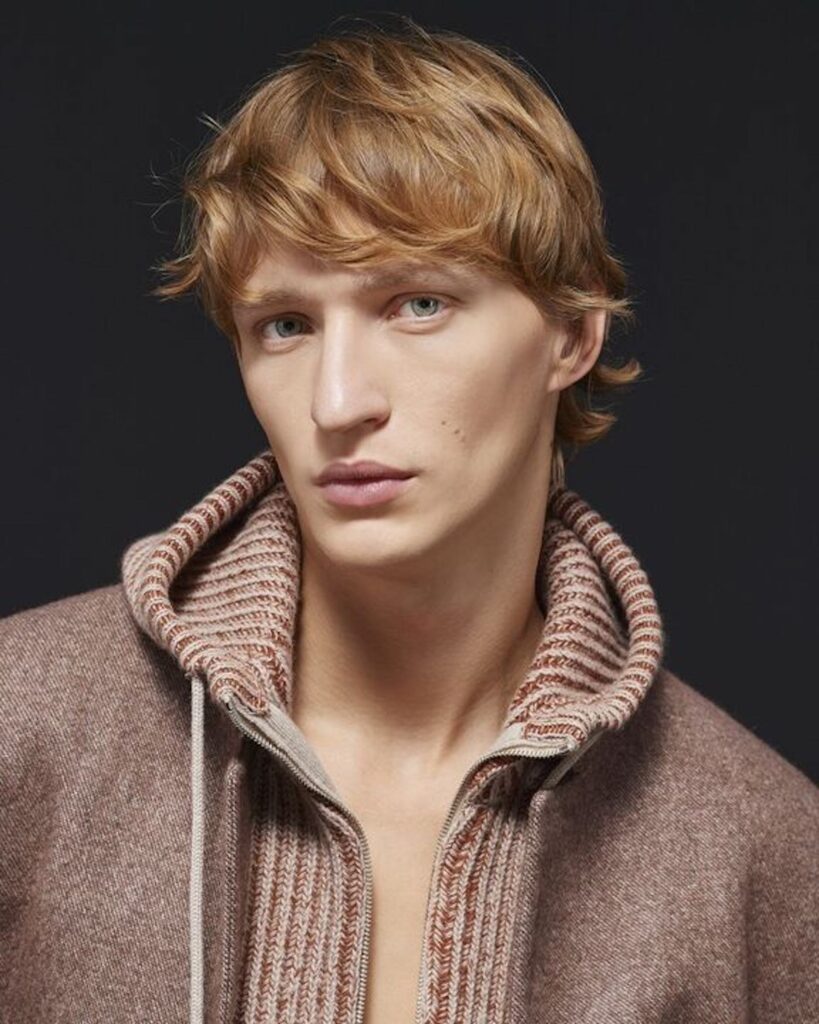 The house of Kiton was built in 1968 in Naples, and 55 years later, the thread that binds it all together can be found in its impeccable knitwear. The Kiton man wears jackets, blazers, and suits; he's no slouch, but he's exploring newer, albeit still sharp silhouettes before the winter breeze hits.
Loro Piana
It's about the sense of touch at Loro Piana. Rifle through racks of wool, cashmere, vicuña, and camel as the Italian behemoth moves Milanese menswear beyond its auspices to the offices of power and power suiting.
If travel was the seminal theme to Loro Piana's summer line, then origins is the narrative of the season as the latest campaign ventures forth to New Zealand for wool, Peru for vicuña, and even mountainous Mongolia for its cashmere.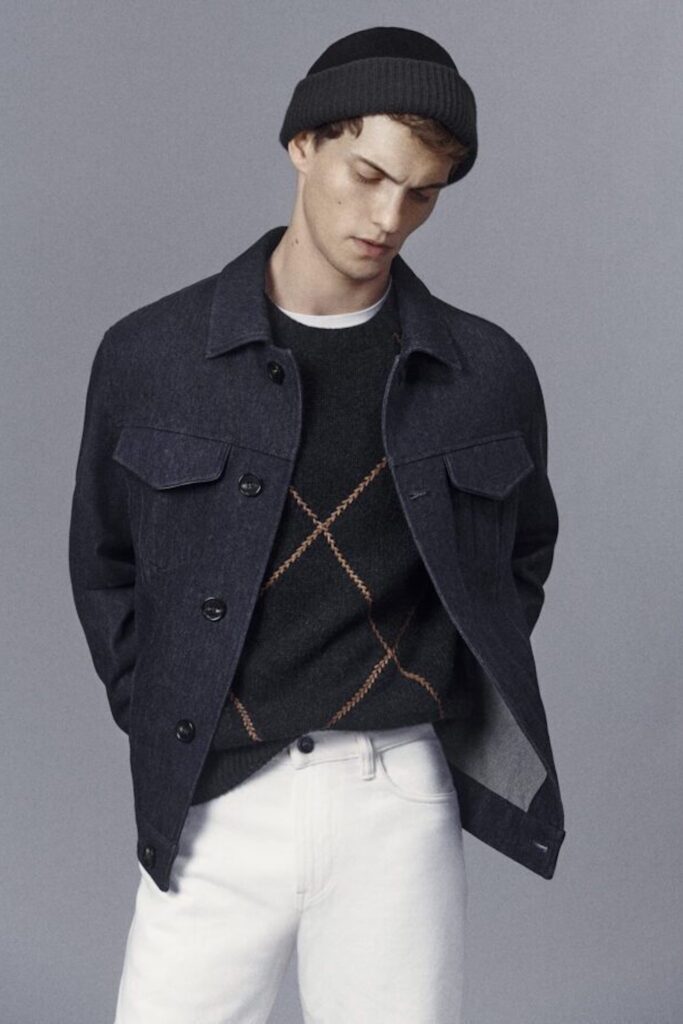 Its latest menswear line has bifurcated in two paths; one with technical outwear, the other featuring classic tailoring. Jackets and jumpers help to hit the elements in style, and polished suitings, sharp shirts, and tailored pants get down to business.
Brunello Cucinelli
Having just orbited earth 70 times in white linens, the lineage of the brand traces back to the designer's home ground of Umbria, where earth-, sky-, and sea-toned clothes made by the finest craftsmen and women, working with faultless fabrics, have been woven into elegant lines of menswear and womenswear, dispersed to the far corners of the world.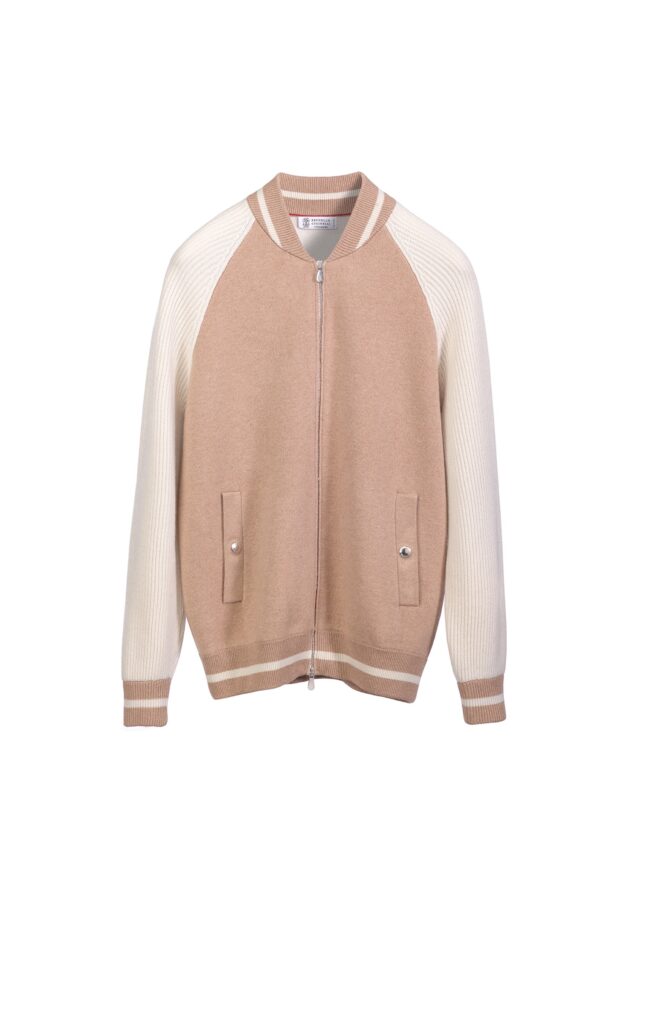 In a celebratory mood (the 70th birthday of the founder aside, the brand hit the billion-dollar retail mark earlier this year), there's a sense of joy, cause célèbre (just look at the number of A-listers that wear the designer drapes), and sophistication from the latest line of the famed Italian brand. Perhaps this feature should be titled, "Look what the Italians are doing… Copy that."
The colour palette is more dulce de leche than dolce vita; just delicious shades of caramel, vanilla, chocolate, and ice, all sewn meticulously in alpaca, cashmere, and mohair. There's embroidered artistry as much as there's hand-knit intarsia in smart casuals, and there's a healthy outlook overall to polished menswear—an encouraging, optimistic vision for men. In fact, there's an air of euphoria to all the offerings this season, be it in lifestyle products, womenswear, or menswear.
Zegna
Since we last spoke to Alessandro Sartori, artistic director of Zegna, we've only seen the rise and rise of the brand; last month, the Italian luxury fashion house released its first-half report, and the title speaks for itself: "Ermenegildo Zegna Group's Robust Growth Continues in the First Half of 2023." Even while other luxury brands struggled to regain foothold, Zegna accrued a profit of €65 million (HK$547.2 million) amid the "quiet luxury boom" as sales have been so robust that projectionists predict US$2 billion (HK$ 15.6 billion) in revenue by 2025.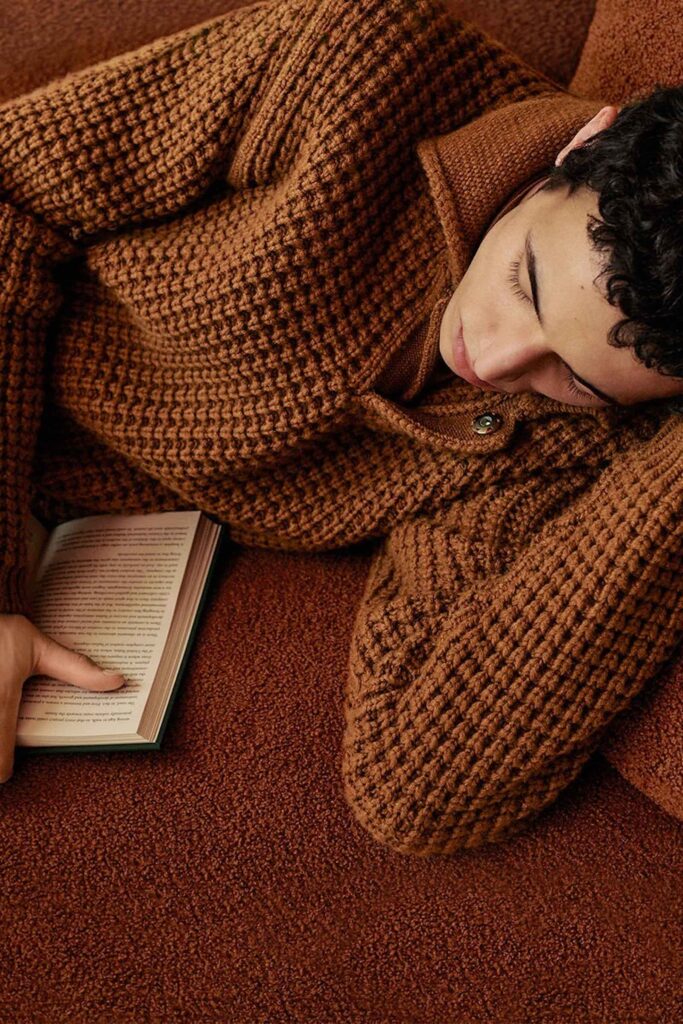 The A to Z of men's style, Alessandro for Zegna's commitment to responsible, conscientious, and quality materials has paid off big time. He even named the collection, Oasi Cashmere, as a nod to the maison's century-old nature reserve as 70 percent of the runway garments were in exquisite cashmere. Sift through the racks and racks of clothes and feel the luxurious natural fibres as the knitwear is as gentle as can be. According to the brand, it's made of "bobbled Casentino; vicuña; fluffy pile; sturdy bouclé; rain-resistant, wool-like Melton; and light flannel."
While other fashion writers would feign comprehension, we do not suffer from that imposter syndrome. What we can confidently say is, be it the jackets, short-sleeved tops, jumpers, or the signature pièce de resistance—a breathtaking "cashmere Casentino shacket" (feel your body cave in the buttery softness)—the sartorial marriage of modern silhouettes and luxury fabrication is a match made in heaven. As a suffix, we need to add that Zegna has collaborated with Greg Chait (the man behind LA-based cashmere brand The Elder Statesman) and a special line will be released in Paris in the coming weeks. Watch this space.
All images courtesy of their respective brands.