The electric car is beginning to gain real traction in the U.S.
Our EV adoption rate may lag behind countries like Norway, but it is improving—and quickly, according to Car Scoops. Over 7 percent of the vehicles sold stateside during the first seven months of 2023 were battery-powered cars, SUVs, or trucks, a big jump from the same period last year.
Data from analytics firm Experian shows 9.1 million light vehicles were sold (or registered) domestically between January and July. Of those, 655,986 were EVs, which works out to 7.2 percent. That's a sizable increase over the same period in 2022, during which 4.9 percent of the vehicles sold were electric.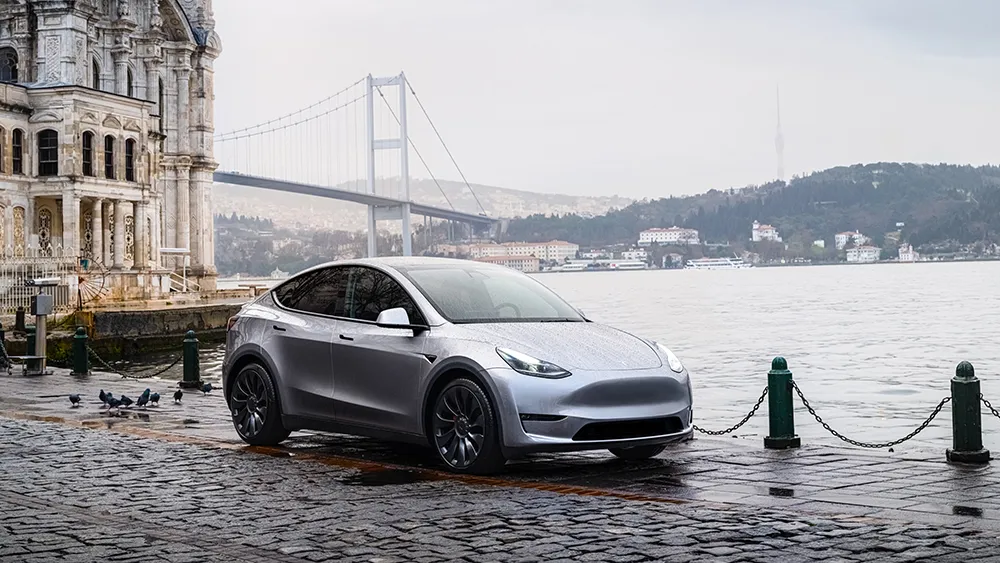 It should come as no surprise that the overwhelming majority of EVs sold in the U.S. in 2023 have been Teslas. Experian's data shows that 390,377, or 59.5 percent, of the battery-powered vehicles registered in the U.S. during the first seven months of the year were built by the Elon Musk-fronted automaker. Tesla has dominated the EV market from the very beginning stateside and has also aggressively slashed prices throughout its lineup this year. The company's most popular model remains the Model Y, which accounted for 236,041, or 60.5 percent, of its new registrations. The Model Y was the best-selling car in the world during the first quarter of 2023.
Sitting in second place is General Motors, which tallied 39,647 registrations between the start of the year and July, or six percent of the EV market. It was followed by Ford with 33,935 registrations (5.2 percent of the market), Hyundai with 28,198 registrations (4.3 percent), BMW with 23,116 registrations (3.5 percent), and Mercedes-Benz with 21,160 registrations (3.2 percent).
Tesla remains supreme among EV makers in the U.S., but its hold on the market is slipping. In 2022, it built 62 percent of the battery-powered vehicles sold nationwide last year, which itself was down from the company's peak market share of 78 percent in 2018, according to CNBC. Despite this, this year's sales numbers make clear that the company should easily best the 491,000 EVs it delivered in 2022.