With helicopters as backup, the black SUVs race in formation behind speeding squad cars as a drone sweeps the side streets. But this isn't Baghdad or Carcas—it's Detroit, with visiting Saudi ambassador Princess Reema bint Bandar bin Sultan bin Abdulaziz Al Saud arriving by private jet. "That was highly unusual," says Mike Bunk, chief operations officer of Detroit Executive Group, part of a security detail organized by the U.S. State Department and supported by local police. "But when a threat level is that high, the response has to match it." 
Such calls to action are on the increase in the world of private aviation. The public's eagerness to track aircraft belonging to the likes of Elon Musk and Taylor Swift, as well as to high-profile CEOs, correlates to recent growth in demand for enhanced security among the industry's customer base. "That, and targeting private jets by environmental activists, has resulted in an uptick in requests for executive protection and aircraft-asset protection," says Brian Leek, managing director of Global Protective Solutions at Crisis24, a Montreal-based firm that specializes in security for corporate clients and ultra-high-net-worth individuals around the world. 
Large companies with their own fleets have to shield top executives against kidnappings or corporate espionage. (Google paid US$5.9 million (HK$46.12 million) for CEO Sundar Pichai's security last year alone.) Then there's the public shaming and rising political tensions that have prompted more private fliers to go on the offense by procuring better defense—or at least determine whether or not they need it. 
"Many people don't realize they have an elevated security risk," says a representative for QS Security, a NetJets subsidiary supporting its fractional owners, who asked that his name not be used. "We build a detailed threat profile, evaluating critical elements such as personal history, places of residence, and occupations." The destination, geopolitical concerns, and cyber-attack susceptibility also play a role in the calculus. For one of Bunk's East Coast clients who wanted to visit his factory in rural Michigan, an armed driver and SUV sufficed. "He's not famous, and has no known threats," says Bunk. "It wasn't much more expensive than hiring a limo for the day." 
Flying privately is statistically one of the safest forms of travel, notes Eric Moilanen, founder of Premier Corporate Security, but the existing infrastructure is what should bolster confidence. Veteran fliers, even those who travel with security, often aren't aware of the multilayered protection built into private airports and fixed-base operators. Aircraft are stored in hangars, passenger manifests shared on a need-to-know basis, and ground and flight crews undergo regular background checks. Further protocols include sweeping aircraft and ground transport for surveillance bugs. "There's just no easy way for wrongdoers or paparazzi to penetrate," says Moilanen.
Experts point out that the air travel isn't the problem—most incidents happen on the ground, "likely from airport to hotel," says Gregory Kulis, founder of Business Aviation Safety and Security. A former pilot for a global fashion brand, Kulis recalls an executive being followed from the airport during a contentious acquisition. "That's why we had one member of the advance team stay behind to watch for suspicious activity," he says. Kulis's prime directive to travelers: Blend into surroundings rather than stand out as wealthy Americans.
Discretion has also become a trend among executive-protection agents who eschew the word "bodyguard." These operatives are mostly ex–law enforcement or military and focus on small-arms weapons and evasive driving while still fitting in at any etiquette-intensive reception. "We're trained how to dress, how to sit in a five-star restaurant, when to speak—and not—to clients," says a QS Security agent, who also asked to remain anonymous. "Think butler, with a gun."
All of this can, of course, be ramped up to your heart's content—a battalion of close-quarter agents and a fleet of armored vehicles worthy of a visiting head of state. Which is probably overkill. But, paraphrasing novelist Franz Kafka, it's better to have it and not need it than need it and not have it. 
Safety in Numbers
Here's a quick estimate on how much executive protection might costs, from a single agent to a small army. Note: Prices will vary depending on location.
Armed Driver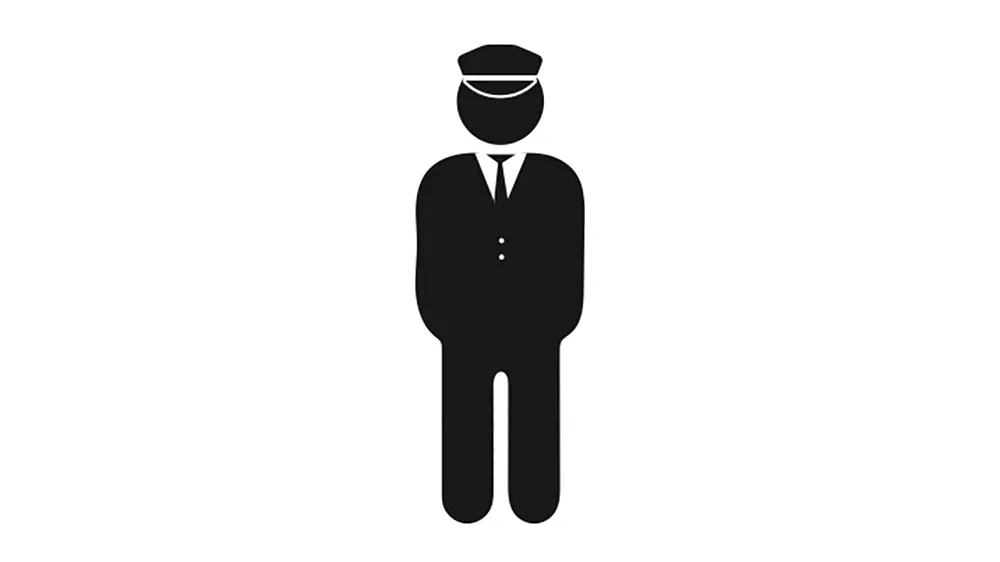 Think a stock Jason Statham character: a chauffeur trained in evasive maneuvers to avoid kidnapping and who will escort the client to and from the jet tarmac. Per Detroit Executive Group, an eight-hour day runs US$750 (HK$5,863) for the driver, US$450 (HK$3,517) for the SUV, for a total of US$1,200 (HK$9,380). 
Driver and Executive Protection Agent
The driver is responsible for transport, while a local executive-protection agent accompanies the client to hotels, restaurants, business meetings, and back to the airport. Add US$900 (HK$7,035) for the close-quarter agent for a daily total of US$2,100 (HK$16,415). 
Three-Person Teams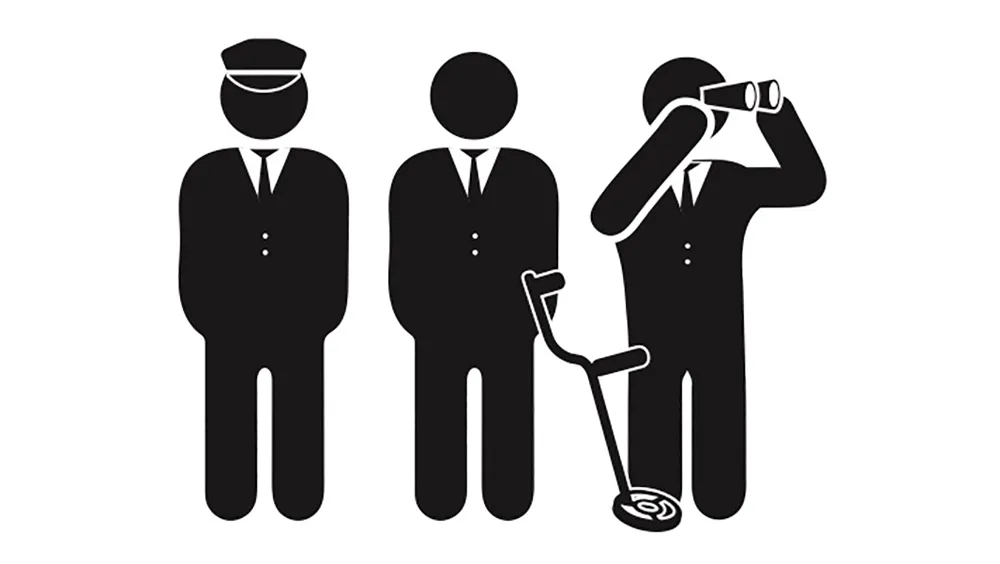 This triple play includes an advance agent who arrives a day early to scout routes and ground locations; the second agent travels with the client and, at the destination, the third agent handles transport. For a four-day trip, including travel expenses, about US$37,000 (HK$289,223). 
Armored Vehicles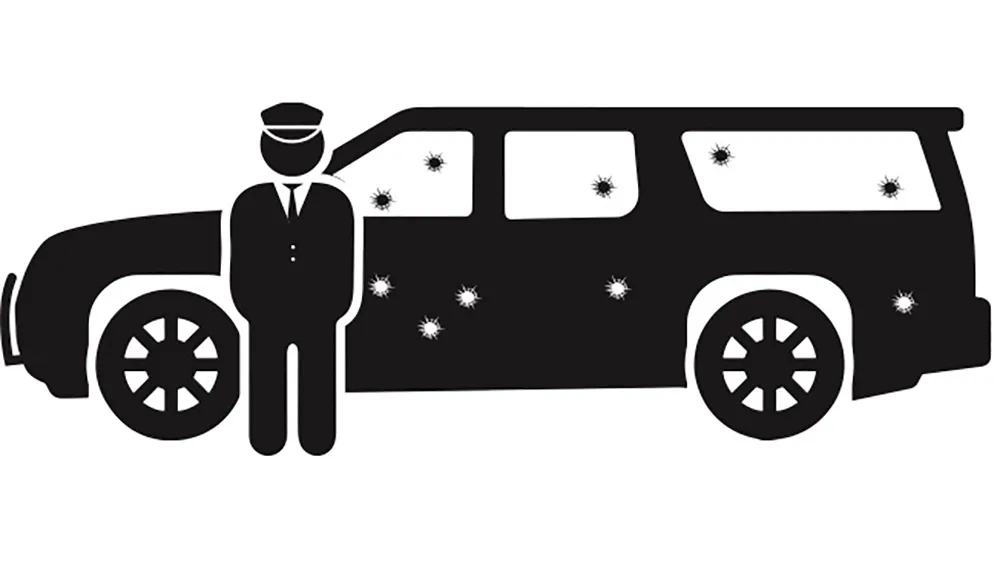 When the going gets tough, best to have bulletproof glass, armored sides, heavy-duty tires, and reinforced bumpers on an SUV that requires a trained driver. Per Alpine Armoring, including shipping costs to the designated city, an armored Cadillac Escalade runs about US$6,500 (HK$50,810) per day. 
Small Army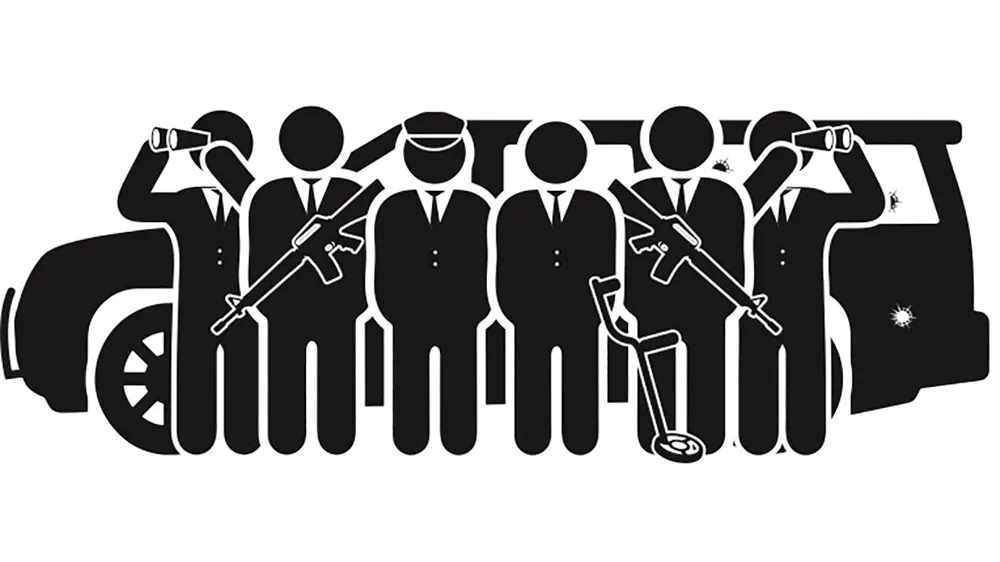 An elite outfit composed of dozens of agents, multiple vehicles, drones, helicopters, and central coordinators to oversee it all. It's pricey, but it ups your entourage game considerably. A four-day trip could run into the high six figures.