If adults-only resorts already exist, shouldn't there be planes just for grown-ups, too? Corendon Airlines thinks so.
The Dutch carrier is launching an adult-only zone on flights between Amsterdam and Curaçao this November, according to a statement shared in late August. Corendon's founder Atilay Uslu says the new service is designed for "travelers looking for some extra peace of mind during their flight."
The "Only Adult" section is reserved exclusively for passengers 16 and up. It will be situated at the front of Corendon's Airbus A350 jets, with a wall or curtain separating it from the rest of the aircraft. There will be 93 regular seats and nine extra-large seats with more legroom available in the quiet, child-free haven.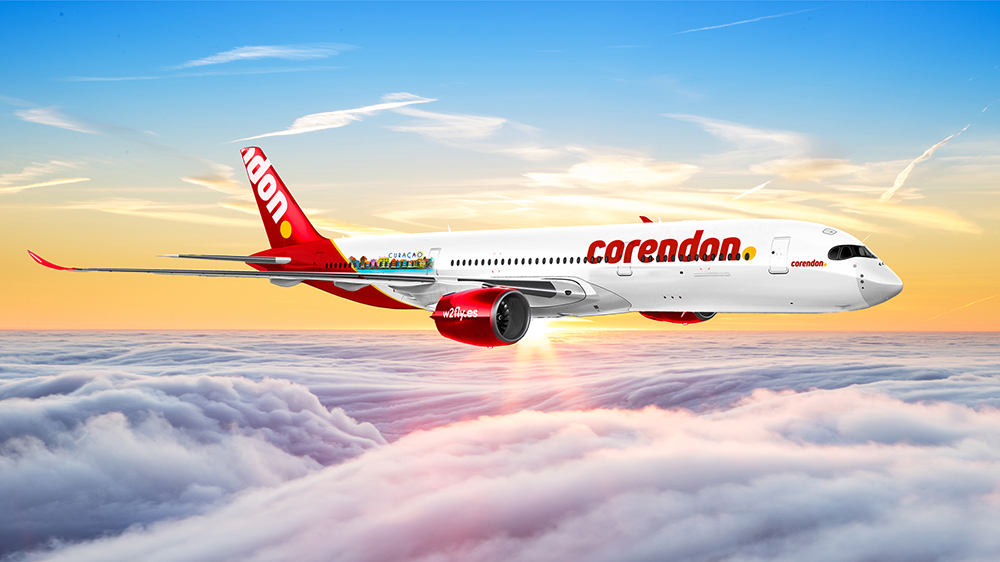 Launching November 3, the direct flights from Amsterdam to Curaçao will take about 10 hours and currently start at US$396 (€369/HK$3,099). To sit in the adults-only section, passengers will have to pay an extra reservation fee of US$49 (€45/HK$383) for a standard seat or US$109 (€100/HK$853) for an extra-large seat on top of their regular one-way ticket. (It is worth pointing out that Corendon is a low-cost carrier and its planes have no first or business class.)
The new service will obviously appeal to travelers who want to work or relax in a quiet environment, but it could also be beneficial to families. "We also believe that this can have a positive effect on parents traveling with small children," Uslu adds. "They can enjoy the flight without worrying if their children make more noise."
Corendon is not the first airline to pilot kid-free zones, as reported by AP. Singapore's Scoot currently offers seats in a "Scoot-in-Silence" section where passengers must be at least 12, while Malaysia Airlines made the upstairs economy section of its Airbus A380 jets adults-only in 2012.
Perhaps full-blown adults-only planes aren't too far off, after all.